Listen to your shoppers

and the changing fashion trends.

Offer personalized experience.

Get in touch with us to know how!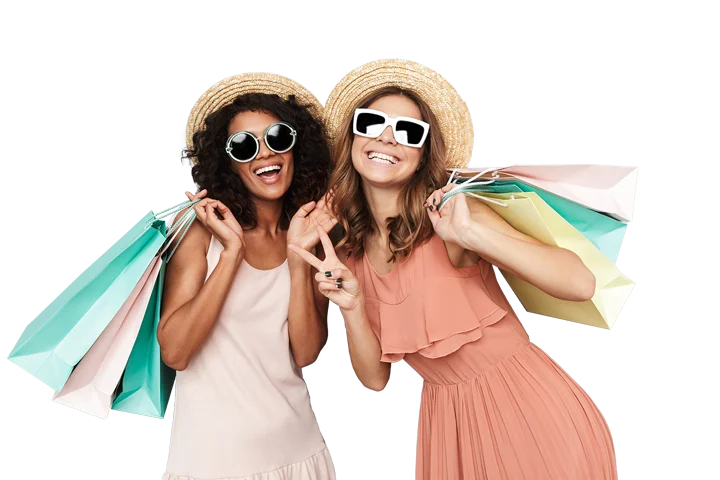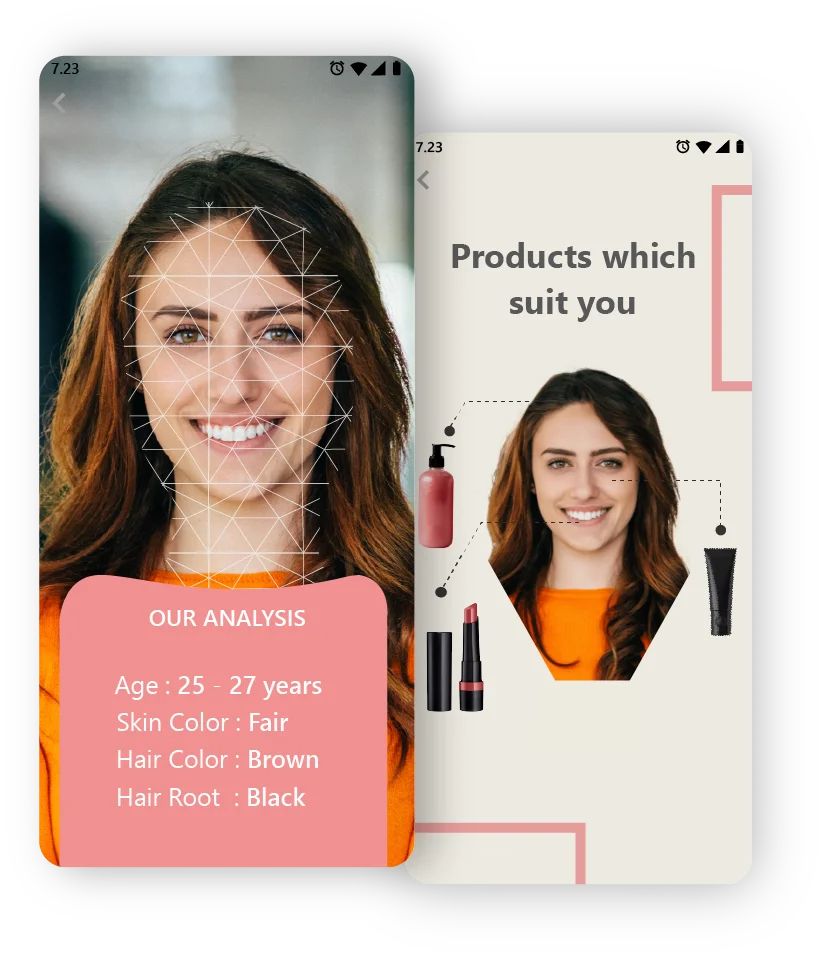 Know your shoppers intimately
We provide a Selfie QuizTM platform sign-on feature specifically targeting the beauty and fashion sector. Our AI technology captures more than 50 data points of the shopper with just a selfie! This data combined with preference based questions gives us a complete profile of your shoppers and what they are looking for.
Personalize their wardrobe with preference based segmentation.
Ask your shopper their preferences, likes and dislikes regularly to create the shopper's persona. Our API collects their responses and divide them into different segments which are used for enriching your CRM, personalizing your newsletters, offers and retargeting all leading to immediate impact on the top line.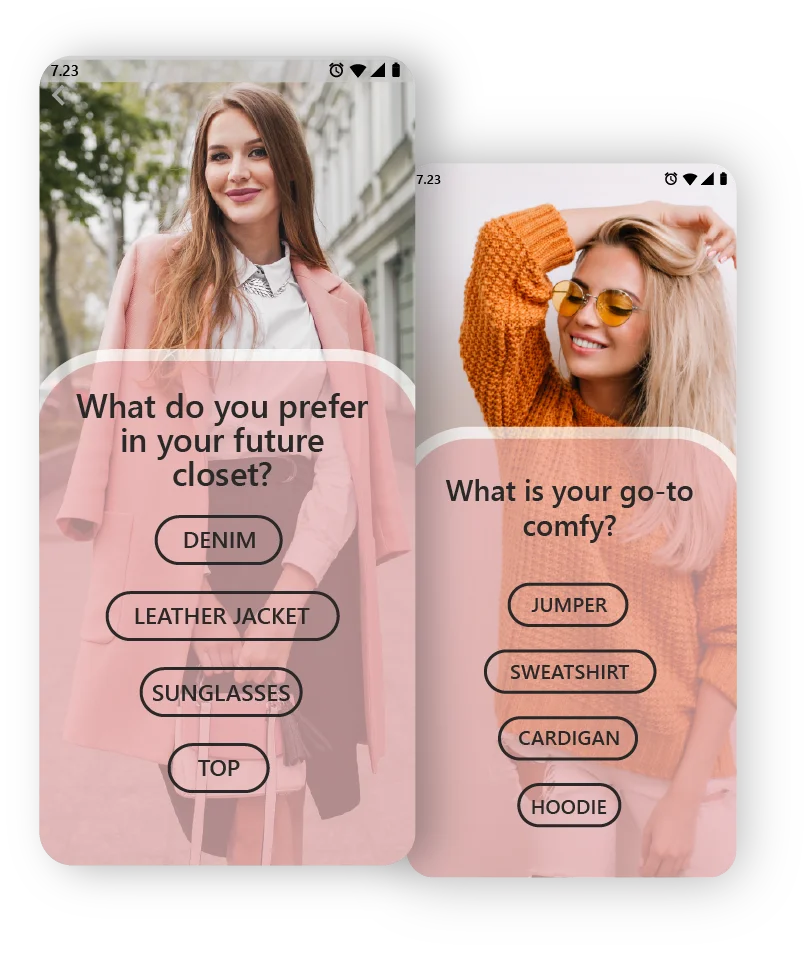 Do you know TBM gained a 64% increase in their user on boarding conversion after adding the Selfie QuizTM platform to their skincare quiz?